BEDROOMS
Bedroom Carpentry
Statistics show that most people spend approximately one-third of their lives in bed asleep – which is why your bedroom should be somewhere that will allow you to relax and unwind. We design your bedroom around your specific needs, whether you require more storage space or you prefer a more minimalist look.
That's why we're here to help. We understand how important your bedroom is to you, and what it says about someone's personality.
Our team of professionals will work directly with you to find out exactly what it is you need out of your bedroom. Whether you want something with plenty of storage space, or something a bit more minimalistic, we can always help. Designing and fitting your bedroom around your individual needs allows us to offer the best service and quality we can, the personalisation of the bedroom means you'll have everything needed exactly where you need it.
Bedroom Design Service
The bedroom design service that we offer incorporates your daily routine, lifestyle, personal design and style preferences, and functionality that works best for you.
We can help to get you the bedroom you always wanted, to help you get the stress-relief and relaxation you need while you're in there.
Working Around You
We know how important your bedroom is to your life, and we know that you only want the best. Our customer service and personalised design services along with the installation allow the team working on your project to really get a feel for what you need, and what works best for you and your budget.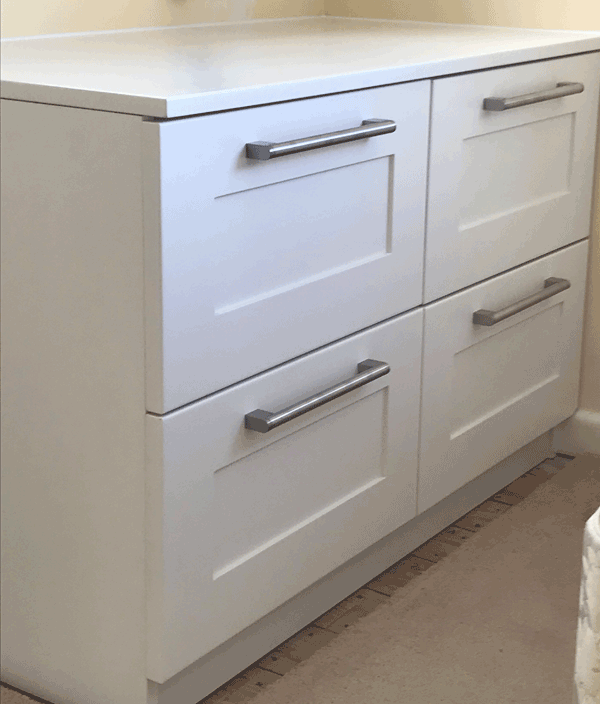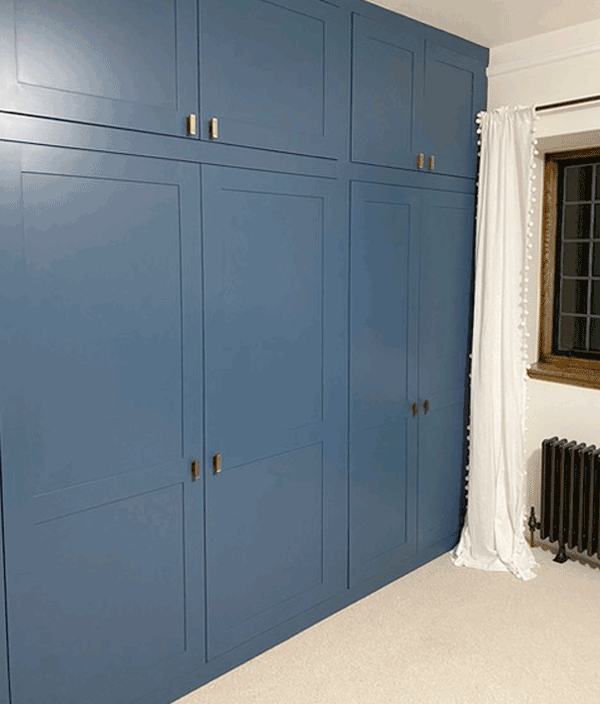 Why Choose Us
We are dedicated to providing professional services each and every time, for every bedroom we design. Our team of qualified and experienced carpenters and joiners work tirelessly to always give 100% to the job they're on. Always striving for an impeccable level of service and an installation that you can know will stand the test of time, as well as a design that you'll love.
We're a friendly and professional team, with a passion for what we do and a great sense of pride in our work. We'll come around and measure the space, take a look around and sit down with you to ascertain what it is you really want before we get to work designing the perfect bedroom for you. Enjoy hundreds of peaceful, relaxing nights of restful sleep in your new bedroom by giving us a call today.
The Best Hands For The Job
Our team of highly professional and skilled carpenters and joiners have a passion for what they do and aim to deliver high-quality results and professional fittings for each and every bedroom they work in.
With a strong ethos of customer service and excellence, the team working on your bedroom supply and fit will always make sure that the job is done to the highest standards, so you can enjoy your new and professionally fitted bedroom in the next to no time.
Call us now or get in touch to learn more about how we can transform your bedroom into the one you've always wanted.
Our SERVICES
Other Services
We provide a quality local carpentry and joinery service, including bespoke furniture, renovations, bedroom design, and more.
Chris Cruickshank has experience and knowledge in both domestic
and commercial carpentry work.
Trull, Taunton,
Somerset & the surrounding areas
Head Office
Stapleacre, Trull,
Taunton, Somerset